Blog > Don't overlook a single waterproof flooring option
Don't overlook a single waterproof flooring option
Friday, January 8, 2021 11:56 AM
---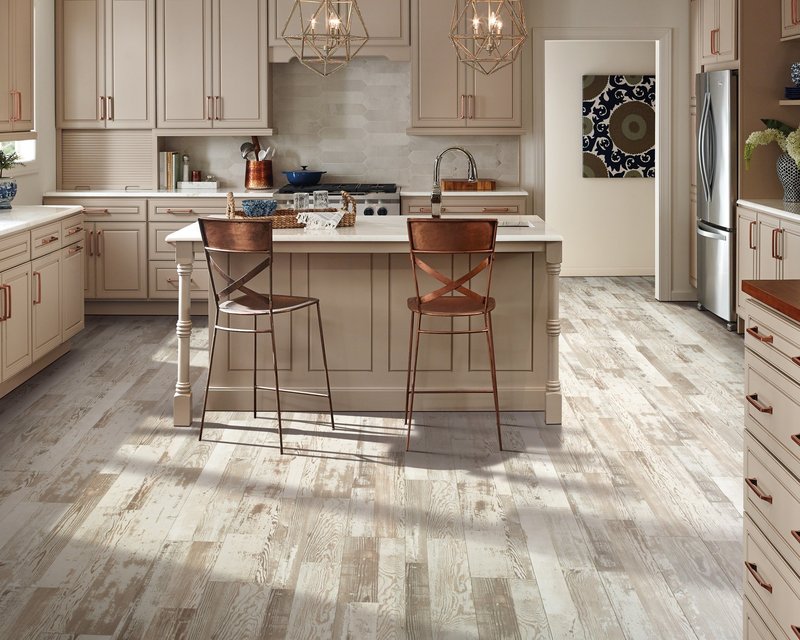 The best way to get outstanding waterproof flooring is to consider all available options that match your preferences and requirements. Waterproof laminate flooring is one such option, bringing beautiful visuals, exceptional functionality, and a lifespan you'll enjoy for years. 

Once you've considered every available option, you make the best decision for your home, tailoring them to your unique requirements. Visit us for more details.

Choose from LVT flooring and other great products

One of the most popular materials in the waterproof flooring line is vinyl plank flooring. This luxury vinyl product offers a classic elegance that perfectly matches a wide variety of décor options. Choose a perfect color option, from light to dark, and textures that are sure to make your guests think they're walking on the real thing.

Luxury vinyl tile, which you might know as LVT flooring, is another excellent option, bringing you the timeless appeal of all-natural stone products like marble, slate, and granite. A perfect match for the most formal areas in your home can easily be included in a variety of décor styles.

In addition to excellent protection against water damage, these flooring materials work to resist scratches, stains, fading, and more. They offer a quick and easy install, and you can maintain them just as easily, so don't pass by this opportunity for the perfect flooring materials.

Visit us for vinyl plank flooring and more

One of the best things about shopping at Stoller Floors is our extensive availability of materials. When you visit our Orrville, Ohio showroom, you'll get to experience all of them in person. 

We are proud to serve communities like Orrville, Apple Creek, Dalton, Wooster, Kidron, Smithville, Wadsworth, Marshallville, Sterling, and Creston, OH. When you're in the area, be sure to visit us and allow our associates to customize your personal shopping experience. We look forward to showing you waterproof flooring options.